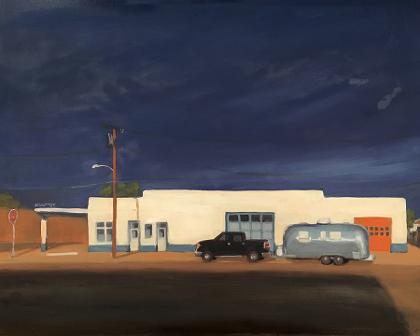 The kooky little art town of Marfa is in the middle of nowhere in West Texas. Very much worth a visit if you're in the area.
This gas station on the main intersection in town has been re-purposed as a contemporary art gallery.
oil on canvas, 16 x 20" in a gold frame.