Welcome to my online Gallery
The 2020 Airstream Art Calendar is now available.
The Golden Age of Motoring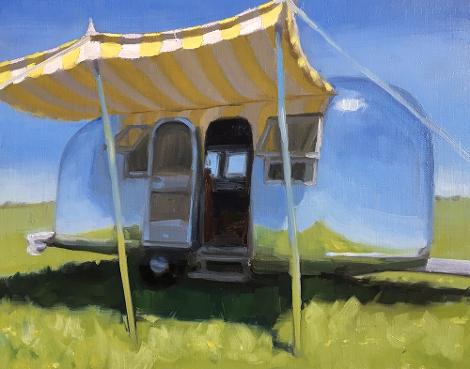 There is nothing more cheery than a yellow and white striped awning on a shiny vintage Airstream, flapping in the breeze on a summer day. Just glorious!
My husband Ray is a vintage car enthusiast and had seen Lowell in Arizona featured in an episode of Roadkill. We escaped a snowy Taos to head down to southern Arizona to explore this little town and found a shrine to the golden age of motoring with 1950's era vehicles, gas pumps and signage. It is very evocative.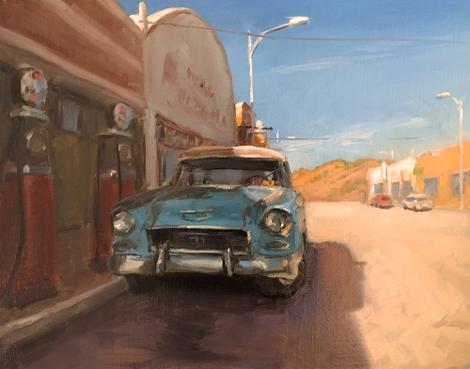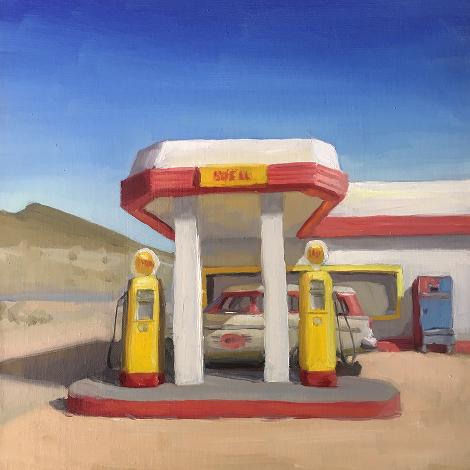 Elizabeth Jose is a British artist living in Taos, New Mexico. She travels with her vintage Airstream to the big landscapes of the South West and beyond, capturing the gorgeous scenery reflecting on her mirror shined trailer.
At home in Taos, she paints from the model, landscapes, old trucks and still life.
I get such pleasure from beauty that I aim to share that pleasure with others through my paintings.