Welcome to my online Gallery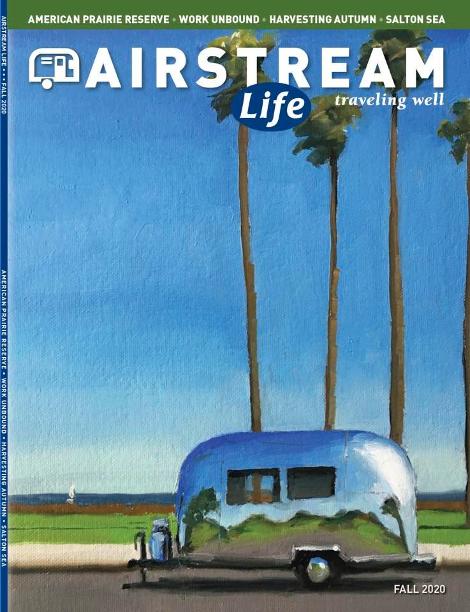 6 years ago, Rich Luhr, the editor of Airstream Life Magazine, contacted me to ask if he could use one of my paintings on the cover of the magazine. I was delighted!
Since then I've had 3 more covers and been artist in residence at their big rally Alumapalooza at the Airstream Factory in Ohio.

A few months ago, Rich contacted me to tell me about their Airstream themed Online art gallery and asked if they could represent my work. Again, I was delighted!
Rich and his partner Cheryl came to Taos and made the great video posted below. Enjoy!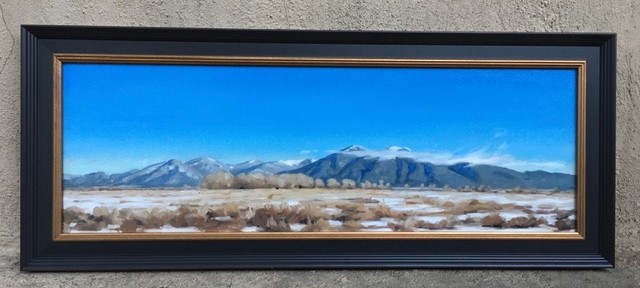 In my 100 paintings in 100 Days project, I really enjoyed painting on a panoramic canvas format in small sizes, 4 x 12" and 3 x 9". These 2 are both 10 x 30" and the experience of the wide composition was so great that I've ordered a batch more canvasses.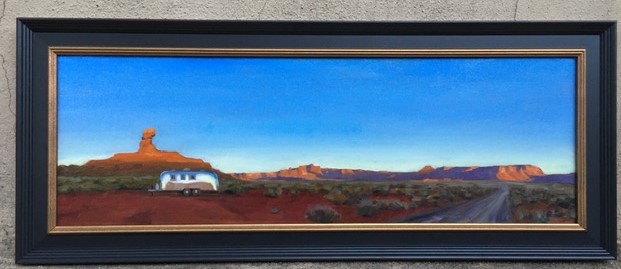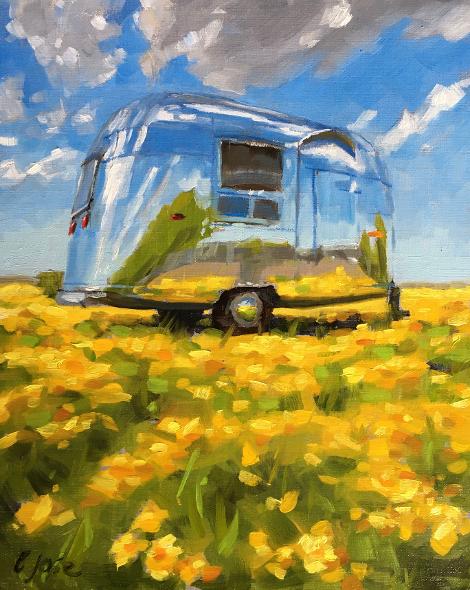 My obsession with painting shiny vintage trailers continues. This painting literally makes my mouth water with all the juicy yellows.
10 x 8" oil on canvas panel in a black and gold frame.
I enjoyed the challenge of painting the reflections on the 13 panel front of this gorgeous 1950's vintage Airstream. It's like painting the facets of a diamond.
10 x 10", oil on canvas panel in a black and gold frame.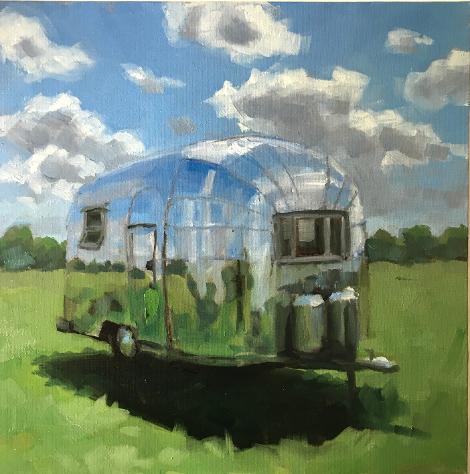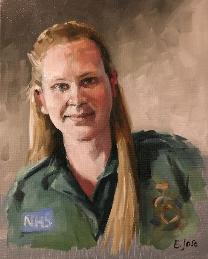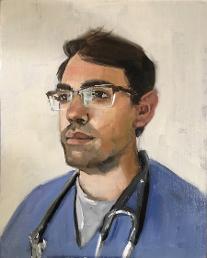 Here are my last 2 portraits for NHS front line healthcare workers, completed this week.
Karen is a paramedic in South Birmingham who can only see her daughters from a distance to protect them from possible infection.
Doctor Nov is a consultant in care of the elderly on a covid ward in Gloucestershire. They have lost many patients to the virus.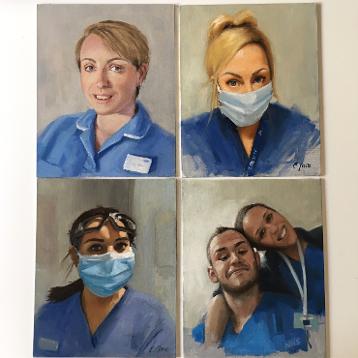 here are the 4 gift portraits to NHS front line workers that I have already sent out.
The scheme was thought up by a British artist, Tom Croft and if you look up the hashtag #portraitsfornhsheroes on Instagram there are over 5,000 images of paintings and drawings made as gifts for the heroes on the front line of this pandemic.
It really helped give me purpose and meaning during the first weeks of the pandemic when I was sitting at home safely while others were out there, risking their own lives to help others.
The recipients were so happy and grateful that I was doing this for them when really it felt like the least I could do.

Ask me about my layaway plan.
Elizabeth Jose is a British artist living in Taos, New Mexico. She travels with her vintage Airstream to the big landscapes of the South West and beyond, capturing the gorgeous scenery reflecting on her mirror shined trailer.

At home in Taos, she paints from the model, landscapes, old trucks and still life.
I get such pleasure from beauty that I aim to share that pleasure with others through my paintings.