Welcome to my online Gallery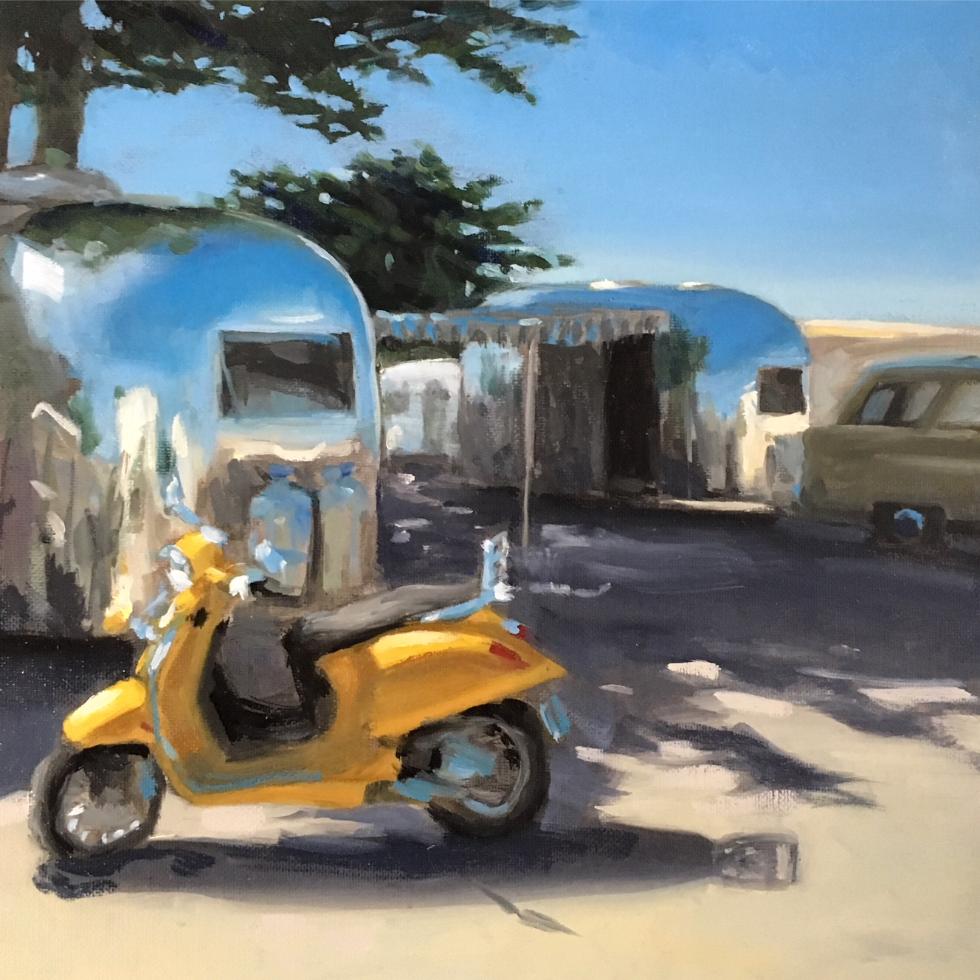 In celebration of our wedding in June, I am offering my 12 x 12" framed paintings at a special deal of buy one, get one half price. See the full selection on the video below. These are all one-off original oil paintings.
As there is only one of each of these paintings, do drop me an e-mail to check that your choices of paintings are still available.
Elizabeth Jose is a British artist living in Taos, New Mexico. She travels with her vintage Airstream to the big landscapes of the South West and beyond, capturing the gorgeous scenery reflecting on her mirror shined trailer.
At home in Taos, she paints from the model, landscapes, old trucks and still life.
I get such pleasure from beauty that I aim to share that pleasure with others through my paintings.