Welcome to my online Gallery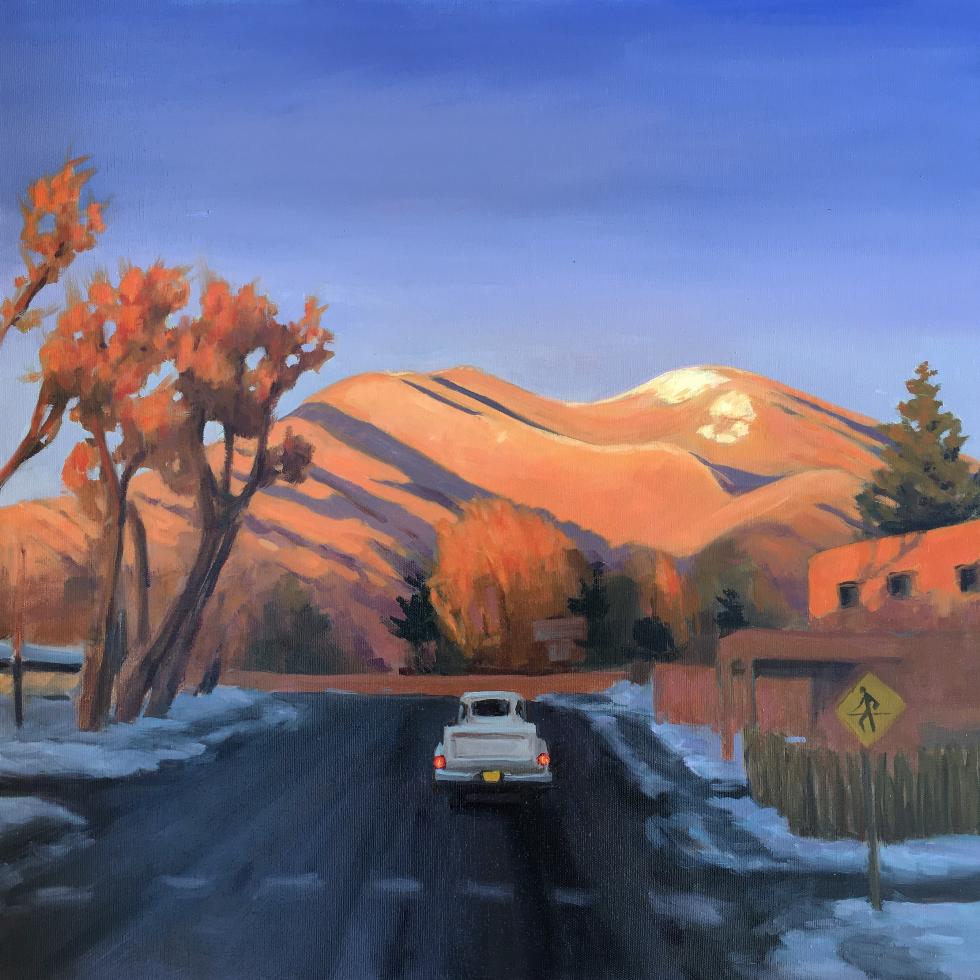 What could be more Taos than the main road through town with the mountain lit up by the setting sun, adobe buildings and an old truck?
Here is a time lapse video of the very beginning stages of this painting and the finished piece showing the painted gallery wrap edges.
This image is also available as print to order on canvas, paper, metal, throw pillows, mugs and more.
Elizabeth Jose is a British artist living in Taos, New Mexico. She travels with her vintage Airstream to the big landscapes of the South West and beyond, capturing the gorgeous scenery reflecting on her mirror shined trailer.
At home in Taos, she paints from the model, landscapes, old trucks and still life.
I get such pleasure from beauty that I aim to share that pleasure with others through my paintings.