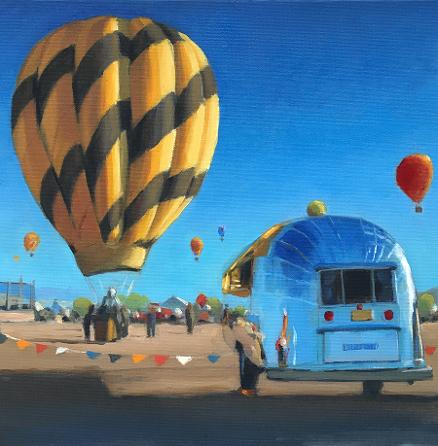 The Albuquerque Balloon Fiesta is one of the biggest in the world and is an incredible spectacle as hundreds of brightly colored hot air balloons take to the sky in the early morning. Every year there is an Airstream rally that is so popular that there is a waiting list to get in.
This beautiful Vintage trailer looks so great with the bright blue skies and brightly colored balloons reflected in the aluminum.
12 x 12" oil on canvas in a black and gold wood frame.