I have been commissioned to paint all kinds of things! My most common requests are for paintings of people's Airstream trailers in their favorite spots or for portraits of themselves or family members, from life or from photos, sometimes deceased relatives. I've also been asked to paint pets, vintage vehicles, steam trains and favorite views.
I've had some wonderful interactions with my collectors, designing together these special projects, suggesting ideas, coming up with compositions and solutions and then to hear about their pleasure in getting to hang their piece in pride of place. It's very satisfying.
Please do contact me if you have a project in mind.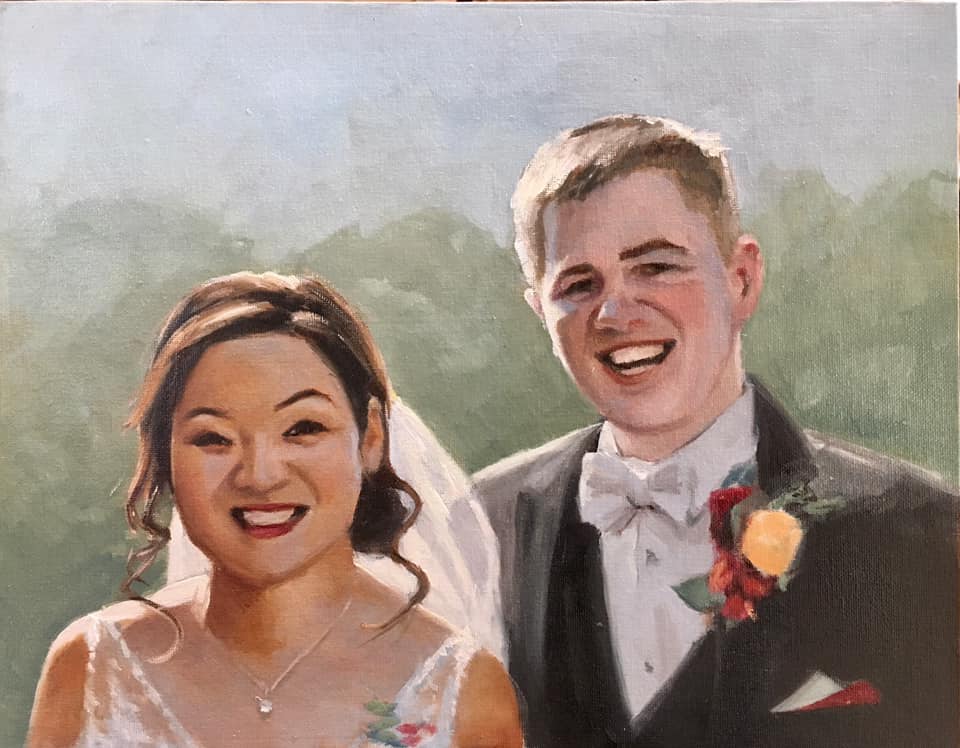 OIL SKETCHES PAINTED FROM THE SUBJECT IN ONE 2-3 HOUR SESSION FROM $1,500
The small print.
By commissioning me to paint your commission, you are agreeing that you are choosing my style and artistic aesthetic and will trust me to make the majority of the creative decisions about the piece. That the finished artwork would sit congruously amongst my full body of work. That once I have started painting, there is no more consultation or adjustments to the agreed upon brief and I decide when it is finished. Thank you.
Here are some past commissioned paintings. Click on the thumbnails for a larger view.
I charge the same for an Airstream painting from your photographs as I do my gallery paintings. The price includes a frame unless you choose a self framing gallery wrap canvas style where the image continues around the sides.
8 x 10" $1,200 12 x 12" $1,450
11 x 14" $1540 20 x 20" $2,200
12 x 16" $1650 24 x 24" $3,200
16 x 20" $2,000 30 x 30" $5,000
18 x 24" $2,200 36 x 36" $6,000
24 x 30" $4,000 10 x 20" $1,700
30 x 40" $5,500 12 x 24" $2,000
36 x 48" $7,000 15 x 30" $2,500
36 x 60" $8,600
My smallest size is 8 x 10". Other sizes are available.