santa elena canyon, big bend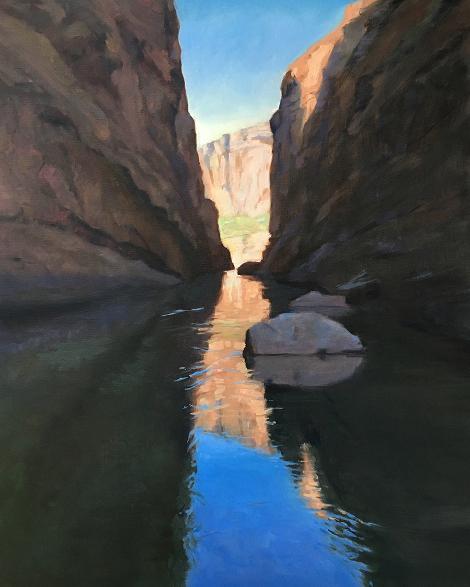 Our favorite hike in Big Bend National Park is through Santa Elena ​Canyon, where the sheer cliffs create a dark, cool environment on even the hottest day.
30 x 24 x 1.5"
oil on gallery wrap canvas with the image continuing around the sides.
ready to hang.