I love to paint still lifes, especially in winter when it's too cold to paint outside! I first started enjoying painting reflections in shiny chrome on trucks but now I like painting shiny things for their own sake! I also enjoy a little whimsy or nostalgia in my choice of objects and arrangements.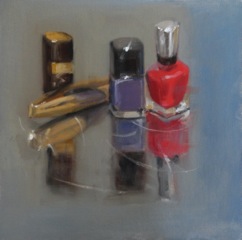 Another Kind of Paint
12 x 12" oil on panel, framed.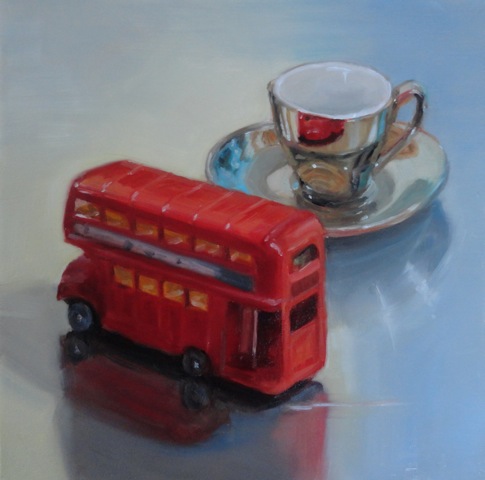 A Nice Cup of Tea?
12 x 12" oil on panel, framed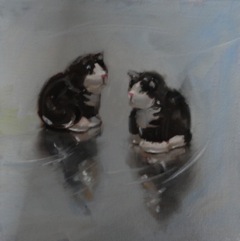 Kitty Cruet Set
12 x 12" oil on panel, framed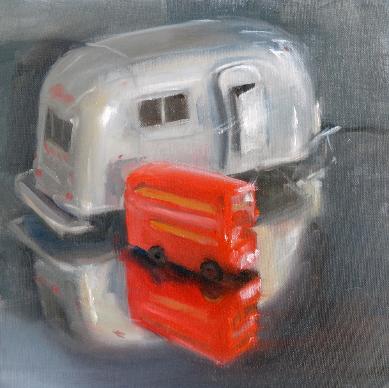 Airstream Trailer and Routemaster Bus
12 x 12" oil on panel, framed