February Greetings Cards Grab Bag Event,
while stocks last!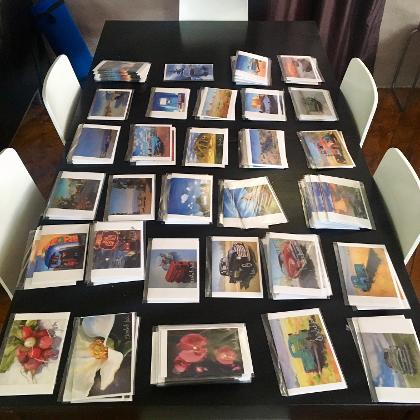 This is my 10th year as an artist member owner of Sage Fine Art Gallery on Taos Plaza, and during all that time I have been producing small editions of greetings cards of my paintings. I am offering themed grab bags of 5 cards to help clear the backlog that has built up.
If there is a particular design you would like, feel free to add your preferences in the comments, otherwise I will put the grab bags together randomly within the themes until stocks run out.
12 glossy prints of my paintings of Airstream trailers in gorgeous scenery.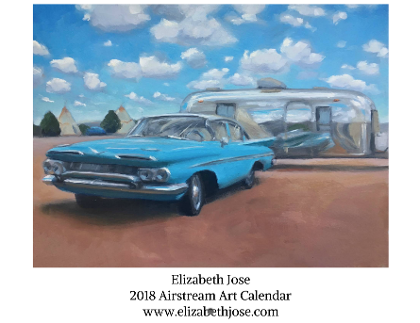 To order an art print of a selection of my paintings, in a wide variety of presentations including throw pillows and mugs, visit my page on Fine Art America on the button below.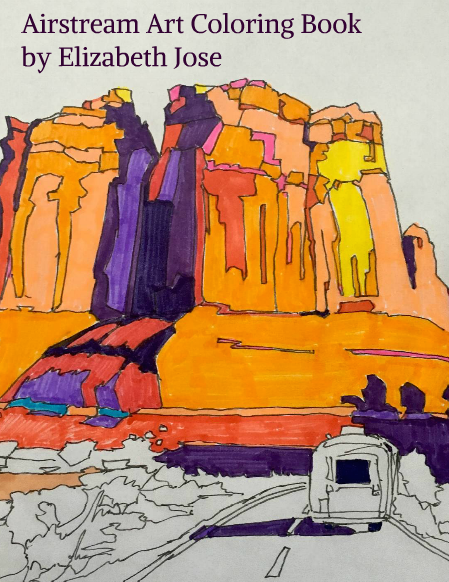 A limited edition of
Airstream Art Coloring Books
, available now.
20 pages including cover. 16 designs for you to color.
$8 plus shipping