Welcome to my online Gallery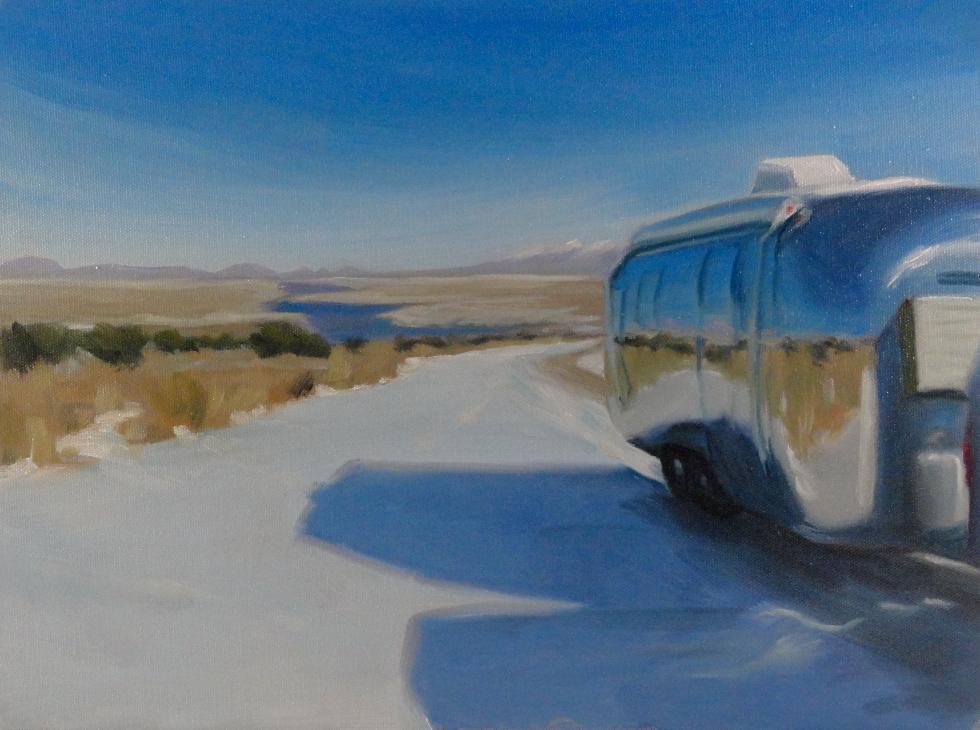 Heading South out of the Snow 12 x 16" oil on canvas panel in a dark wood frame with gold accents.
This image is also available as print to order on canvas, paper, metal, throw pillows, mugs and more.
Elizabeth Jose is a British artist living in Taos, New Mexico. She travels with her vintage Airstream to the big landscapes of the South West and beyond, capturing the gorgeous scenery reflecting on her mirror shined trailer.
At home in Taos, she paints from the model, landscapes, old trucks and still life.
I get such pleasure from beauty that I aim to share that pleasure with others through my paintings.