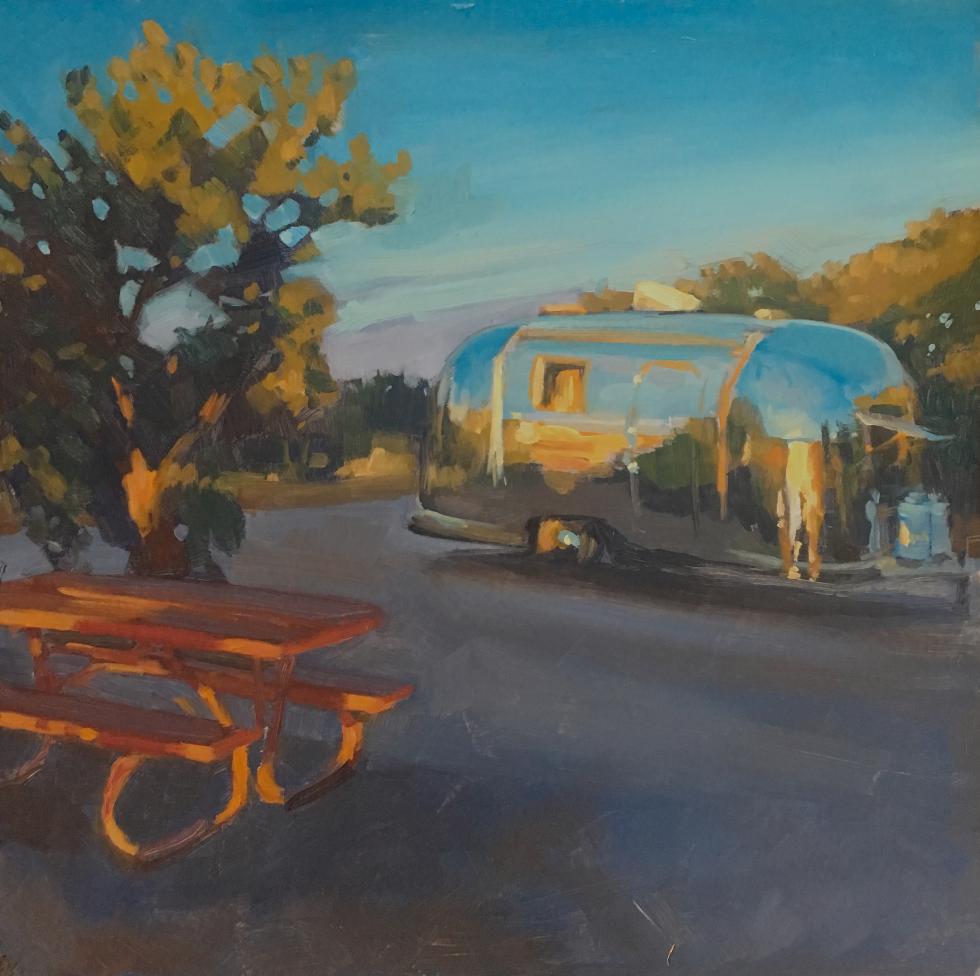 We found the Navajo Monument camping site after dark, a magical mystery tour climbing uphill through trees, not knowing what to expect. In the morning we woke to a glorious landscape, ancient juniper and pinon and a walking trail to cliff dwellings. Such a treat!
"Sunrise at Navajo Monument" 12 x 12" oil on panel.
Framed original oil painting $925.