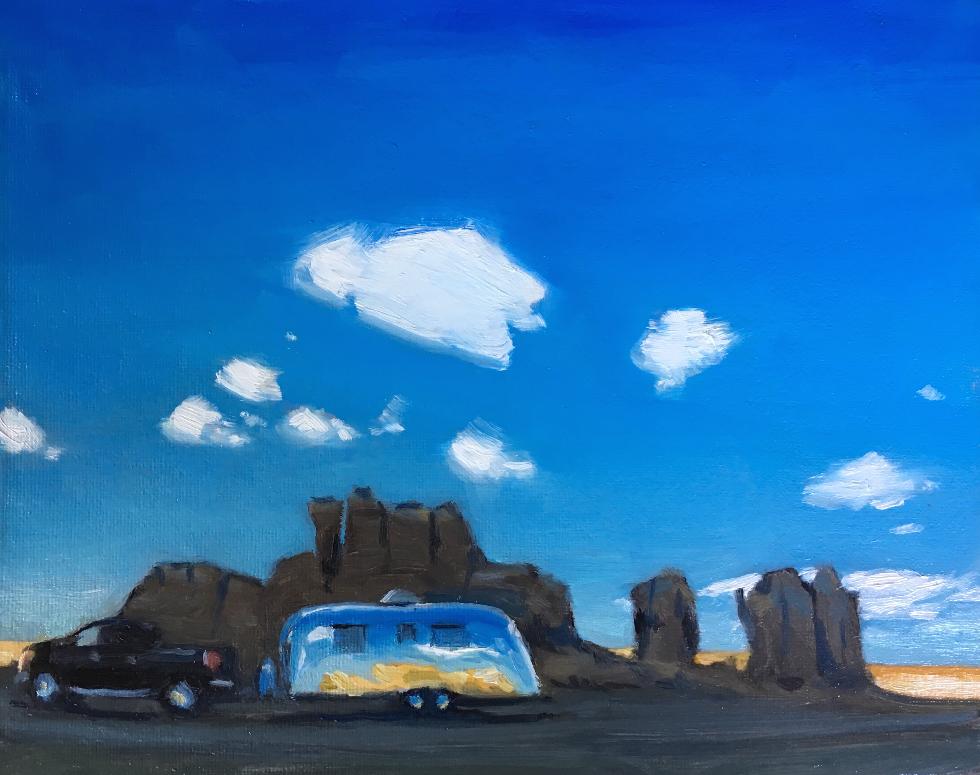 Driving home from our recent trip to the Four Corners area, Ray and I couldn't resist taking a detour from the I-40 through the Acoma Pueblo area. We get the same feeling each time we drive through that beautiful landscape with the interesting rock formations; a combination of being both invigorated and peaceful at the same time. We just keep going back.
"Feeling the Magic of Acoma" 8 x 10" oil on panel.
Framed original oil painting $795.