What I have to offer as a painting teacher is something truly unique.
During my 20 plus years of experience as a singer and a singing teacher, my main focus was on creative unblocking, helping my students to break free of their limitations to experience being more joyfully expressive and to fast-track to their creative potential. It has been an utterly compelling journey to find that the process for singing and painting is exactly the same, to apply all that I learned with the voice onto my own painting and now to help other artists of all levels to do the same.
How liberating to find out exactly where you are 'stuck' creatively and find straightforward, practical solutions to brush these obstacles aside?
Would you like to paint a portrait of a friend or relative? Have you started a painting and become 'stuck'? I can help.
One-to-one tuition in my studio or plein aire - $50 per hour.
Small group rates and sessions with a model also available. Contact me on
elizjose@gmail.com
to discuss your needs.
So funny, today I was looking at everything differently.....with painters eyes! The horizon, the diluted color as the landscape recedes etc.... Thank you for the gift!!!
Jo Fortier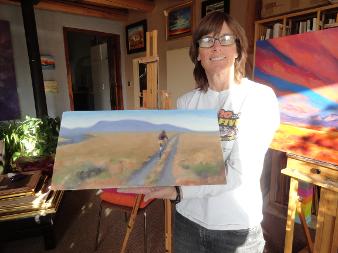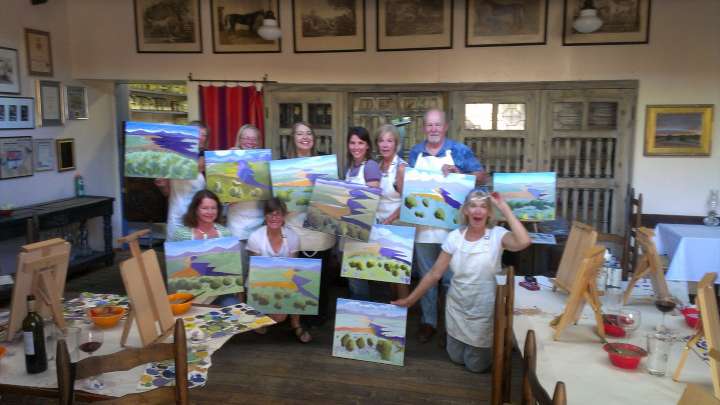 Hi Elizabeth!
The paintings arrived perfectly.. and are now proudly on display in our living room. (Thanks for providing the box for transport.) Our painting class with you was definitely a highlight of our trip. All the best to you!!
I had started a portrait of a new baby in our family and was unable to give it a finished look. It was a gift, so I wanted it to really look like the child. Elizabeth was fantastic! She helped me mix just the right colours and helped me put in just the right lines and shapes. It looks terrific and the young parents were thrilled.
elizabeth friend,
often, many of us live in denial when it comes to our own faults. before i took a painting seminar from you... i was afraid to put paint on my canvas. you have helped me to overcome this as well as several other "problems" i have. the gain of confidence and technic that you brought out from within me, are awsome. THANK YOU...!!! ...and ...by the way ...when is your next seminar. i am ready for more....!!!!!
friend, -doug scott